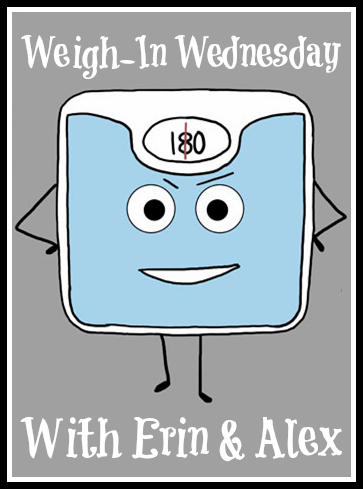 Weigh-in Wednesday! I think this is the third or fourth link-up I have done! I will figure this blogging thing out if it kills me :)
Erin
posed the following questions on her link-up this morning:
How are you really doing
? I am actually not doing too bad mentally for once. I am having to adjust to my husband working part-time on nights and weekends. That has really been a struggle for me, but it is getting easier and thankfully, is only temporary.
Are you making as much progress as you had hoped?
No, but then again I am not exercising as hard or making great food choices 100% of the time. However, not gaining is progress in my book!
Are you struggling or succeeding?
I am struggling in some areas (exercising hard and eating vegetables) but I am succeeding with my portion control, choosing healthier foods the majority of the time, and not eating my feelings.
Are you where you thought you'd be when the seasons changed from winter to spring?
No, I had really hoped to break into the 170's by the end of this month and I had hoped to be running a lot faster.
Since I got my half marathon out of the way, I feel like a weight has been lifted off of my shoulders. I hate that running isn't my relase anymore. I went to the gym last night for Zumba. I was only able to do 30 minutes before I had to "rescue" my son from the child care center. I loved it though! I forgot how good it feels to just let yourself move to music and have a good time. Now, if they would just hand out cocktails when you walked into the class :) I can pretend I am at the club.
So after, I pushed the "publish" button I wandered over to
Trista's blog
and discovered another link up! Yay!!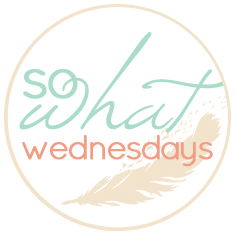 So What If........
I drink Splenda in my tea and coffee-you have to die from something :)
I never want to look great in a bikini, I could care less.
My house is constantly a mess, not a neat freak and nothing is growing where it shouldn't and my house smells nice.
I don't ever qualify for Boston. I no longer care.
I feed my kid McDonald's and Easy Mac. He likes it!
I am a 37 year-old woman who enjoys watching "Glee"-Mark Sailing is HOT!
I hate Adam Levine-he grosses me out and I hate his voice.
I hate crafting, decorating, and scrapbooking-I would rather spend my money on clothes and food-Mama has to look good!
I adore Ke$sha, her music makes me happy!
Happy Hump Day everyone!!