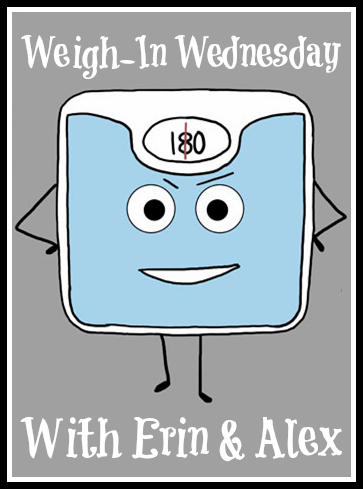 It's Wednesday again and once again I didn't submit my weight to the BL challenge going on over in MLFC. I am not doing what I need to do, plain and simple. I am sporadically running, sporadically eating healthy, and sporadically tracking. So, I know what the scale says-the same thing it has said for the last month (okay, 2 months) 182. I guess I should be happy that with all of my bad choices and lack of physical activity it isn't higher, but I am not. I am just waiting for my weight to magically go down without any effort on my part. I do feel like I am putting in some effort, I watch what eat (mostly) and I try to make an effort to get out and do something at least 4 days a week. Plus, I ran 10 freaking miles on Saturday-that should count for something right????
I really want to lose more, but I am struggling so much in my head and with my energy levels. I am on Spring Break this week, and that wreaks havoc on my "schedule". Take today for instance, it is 2:00 in the afternoon and I am still in bed. I didn't eat breakfast and going for a run looks like a pretty slim possibility. I met two of my friends for sushi yesterday, and overate the fried stuff.
Godzilla roll
Lunch outfit yesterday
Tomorrow I am meeting another friend for Chinese food. Friday were are going out with friends, and Saturday we have a neighborhood crawfish boil and I am so due for a night of drinking. I don't know if I will run at all this week, which translates to really bad news since I am only 11 days away from my half.
I have plenty of things to motivate and encourage me (7,000 awesome friends in MLFC), and I just spent $150 on new clothes that I don't want to get too tight.